Here at A Rated Bathrooms we understand the importance of visual representation. Especially given that our 5 star reviews can tell you what you can expect from A Rated bathrooms. However, these bathroom videos can also show you!
These bathroom videos specifically demonstrate how we use great workmanship and attention to detail. Clarifying that each of our bathrooms are unique and flawless in their finish.
In other words, each and every bathroom designed by A Rated Bathrooms captures the essence of every customer we work with. This is demonstrated perfectly in each video. Showing we understand every individual customer. Allowing us to create their own perfect bathroom. Google reviews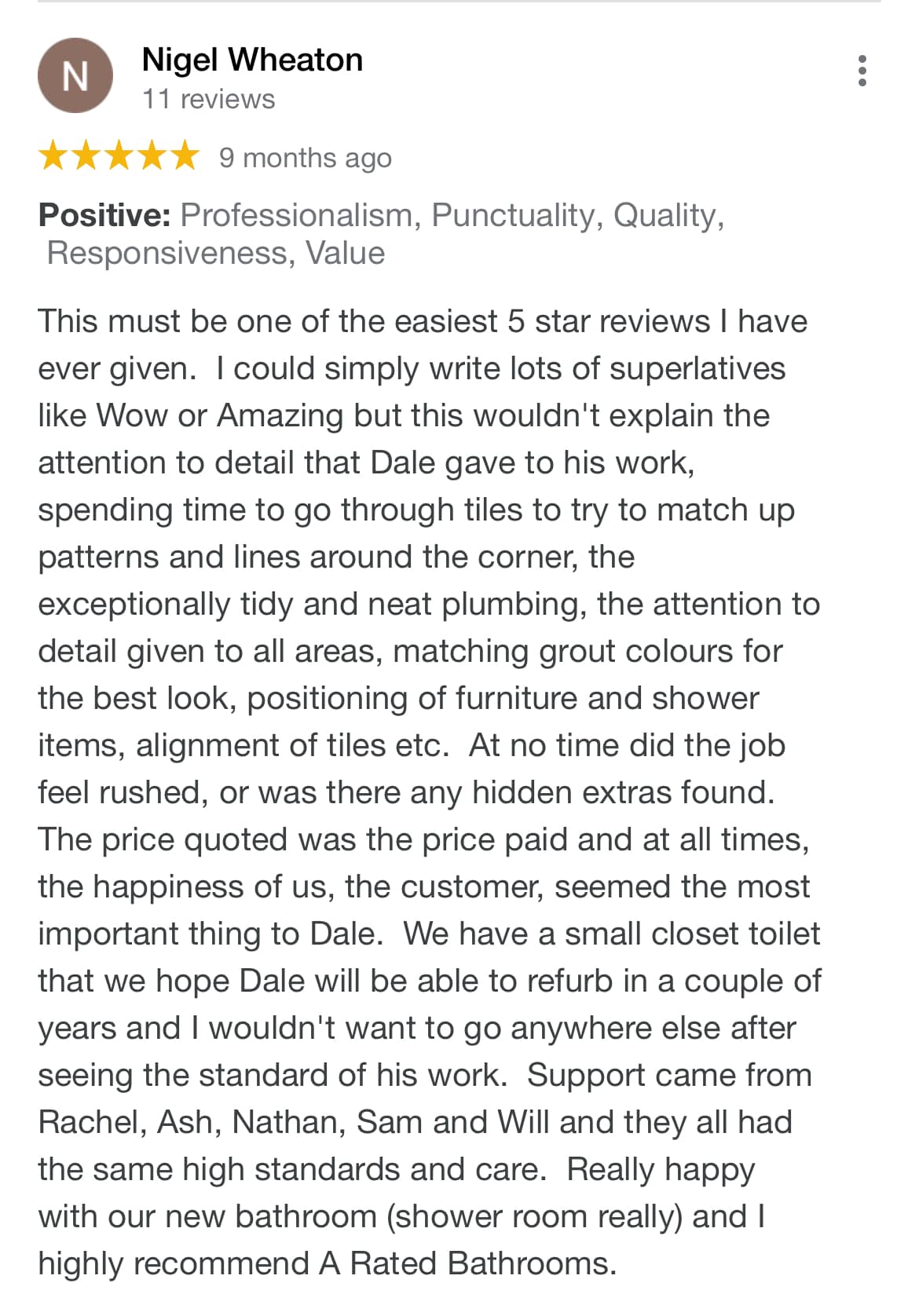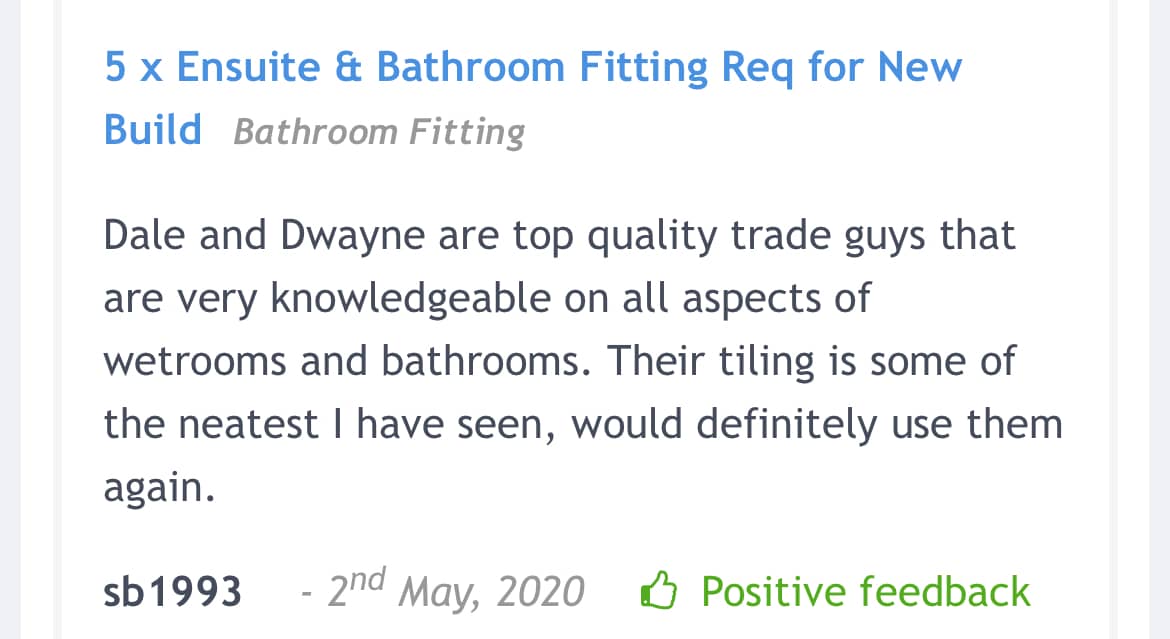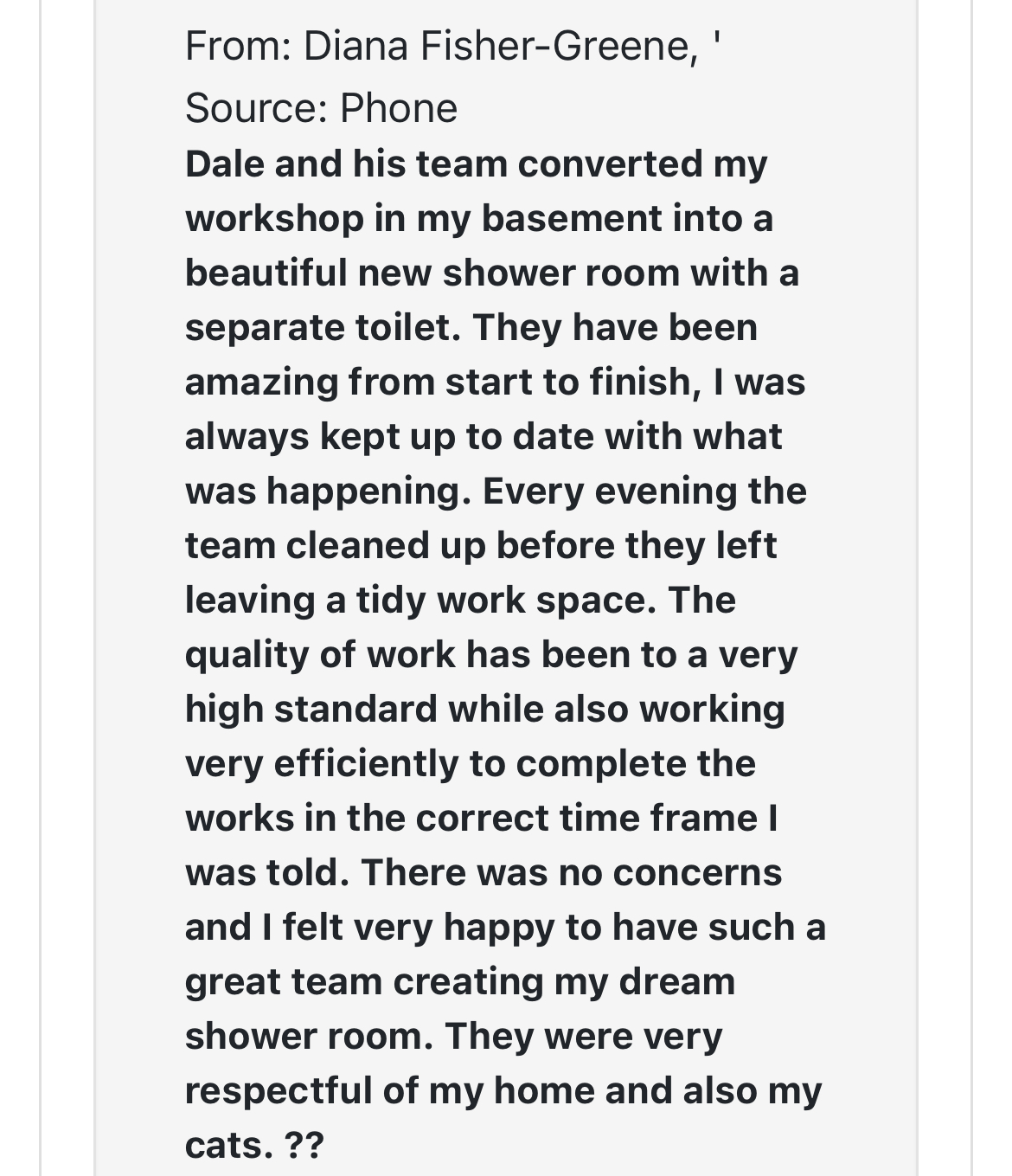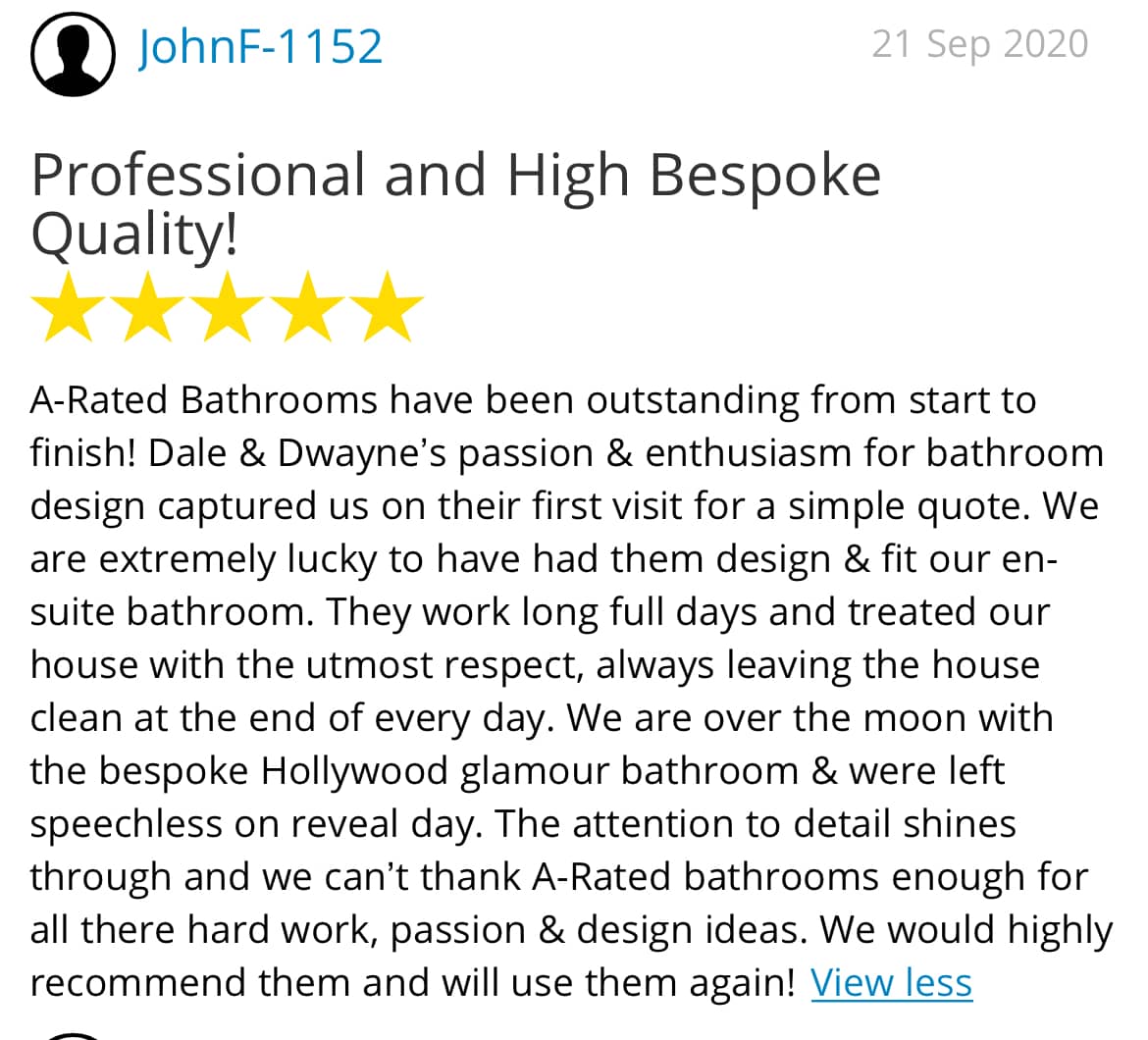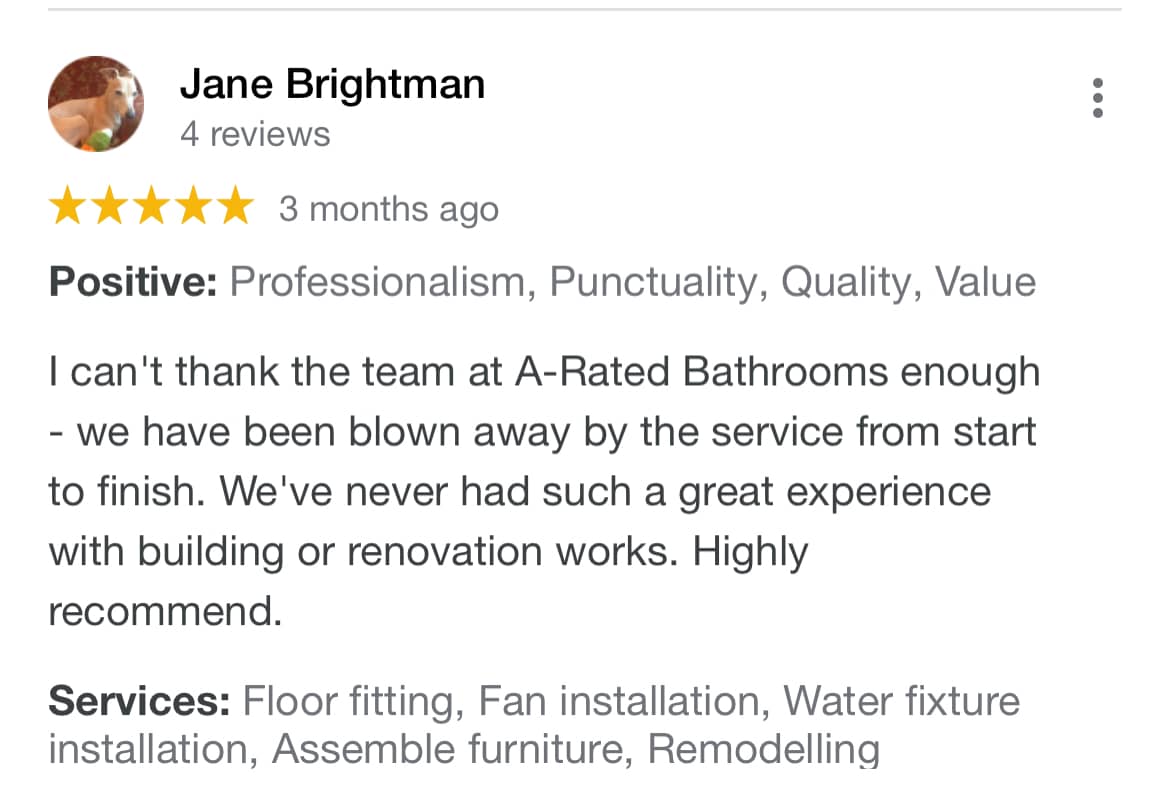 Additionally, if you prefer to read about the fantastic work seen in our bathroom videos. You can check out 5 star reviews and glowing recommendations. As can be seen on many media platforms such as: My builder, Google, Yell.com, and check a trade.
Moreover, out customers words will not only describe what you see in our bathroom videos. Equally, they can tell you exactly who A Rated Bathrooms are. You can also understand that if you choose us, you are secure in the knowledge that we are reliable, friendly and trustworthy.
Do you want your very own A Rated Bathrooms bespoke and unique bathroom to feature on our bathrooms video page? Click here to Contact
us for your free,no obligation quote.
A Rated Bathrooms number one priority is and always will be YOU!